Hi everyone Cindy here with a SWEET CottageCutz Design, and it is Challenge time at Crazy 4 Challenges blog. Jessie has challenged us to make a Sweet Treat!! There are no limits to this, so whether it's a treat holder, an image involving candy, paper with candy on it, or just the word sweet somewhere, any or all will do!! I have made SWEET Cupcakes yummy!!~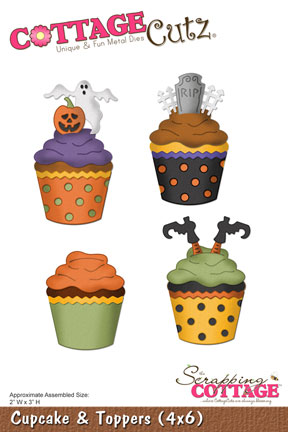 The Scrapping Cottage who makes CottageCutz Dies is doing a Guest Design Team Call!! Woohoooo They carry the most DARLING dies I have ever seen!!
Here is a peek of 1 of the new CottageCutz Christmas dies!
To see more info on this call, please visit the CottageCutz Blog HERE!
Hugs Cindy xoxo